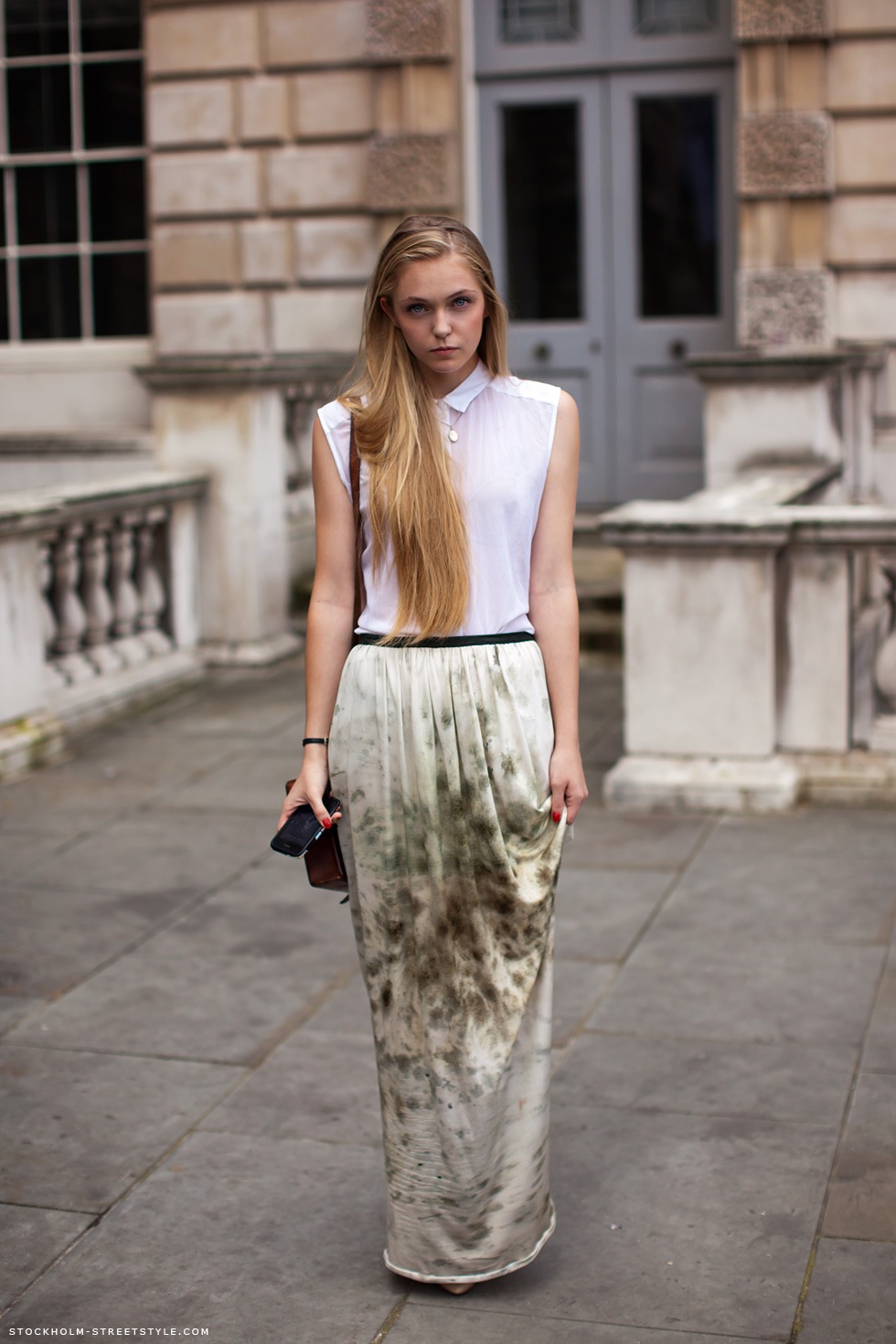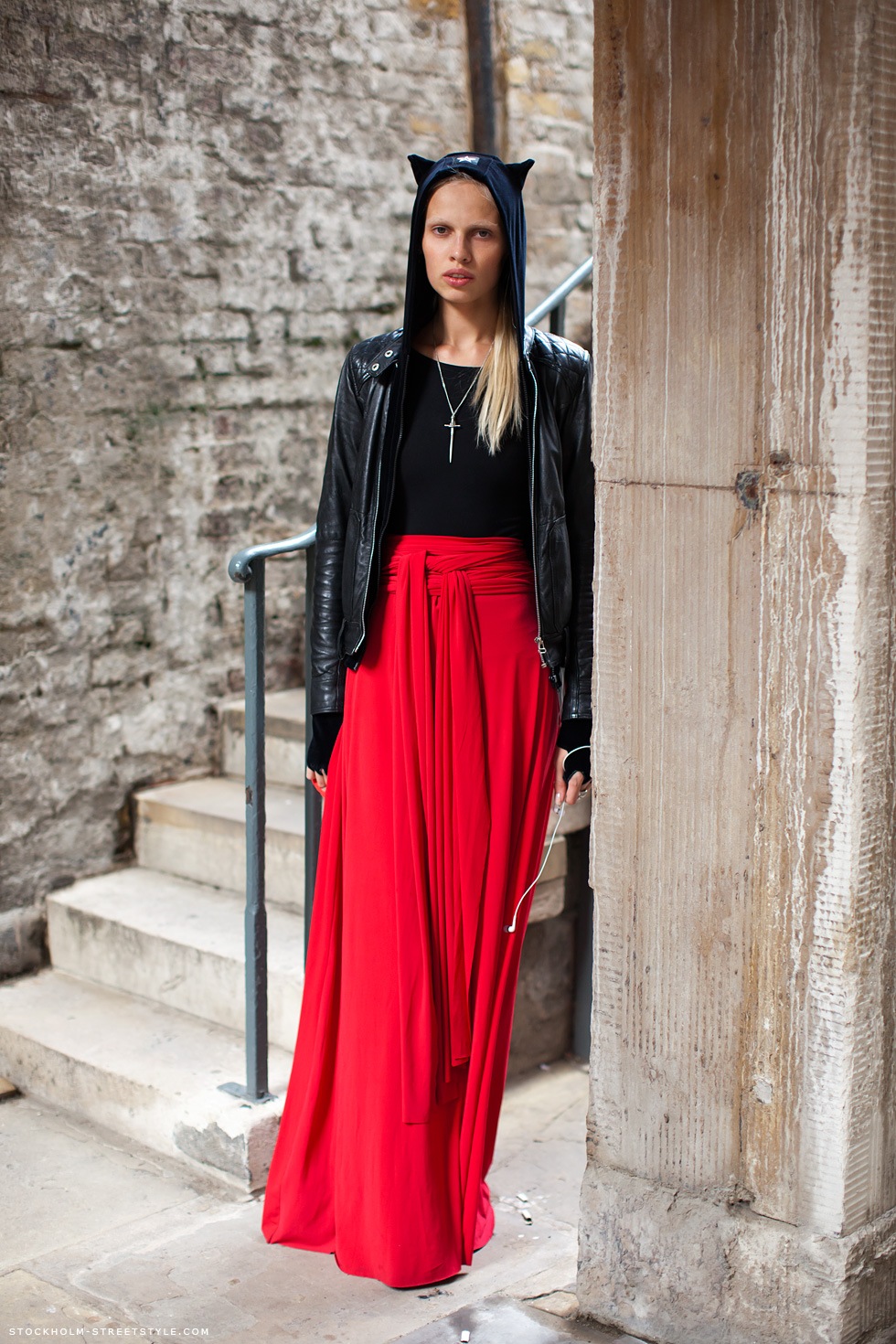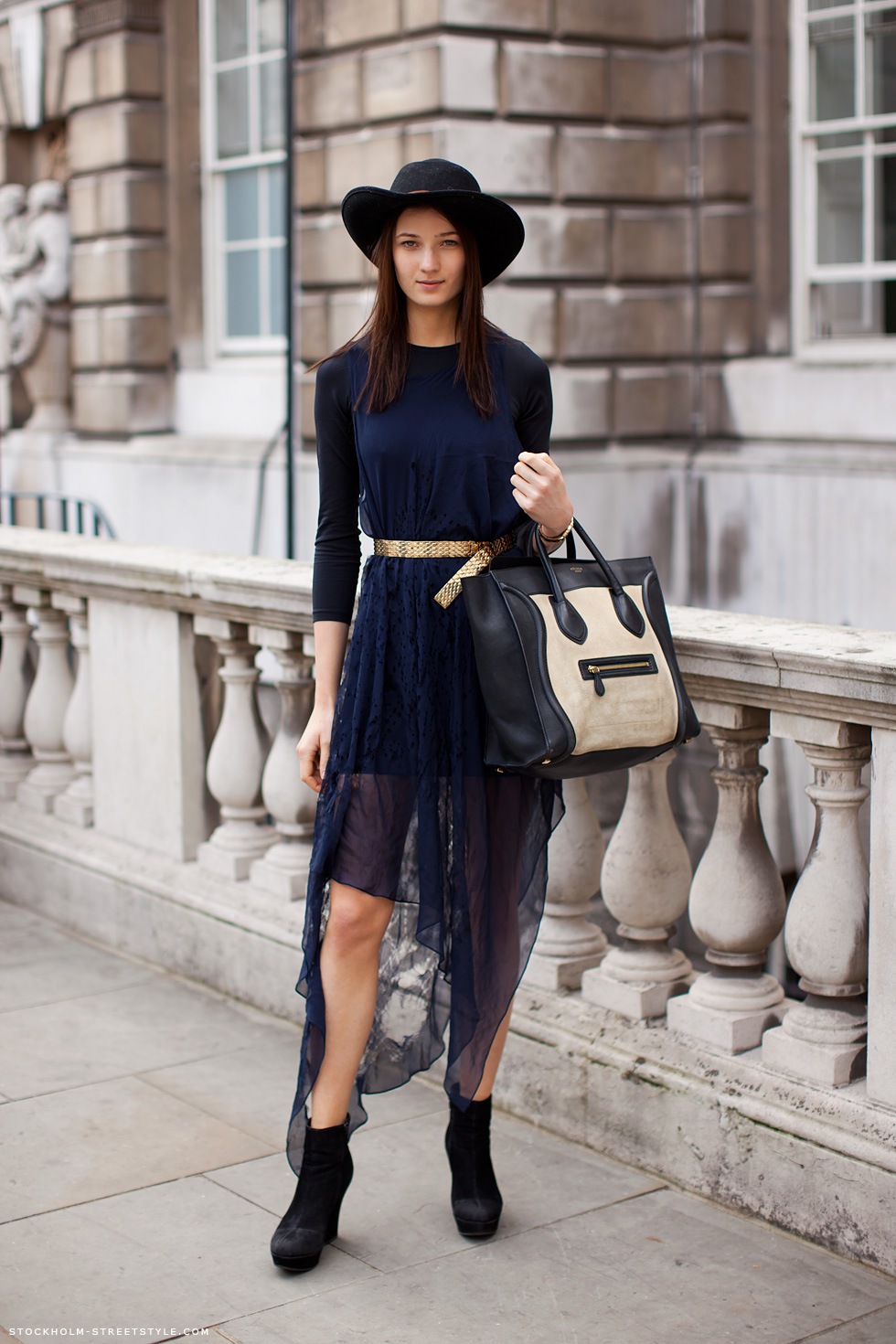 Stockholm Streetstyle
. Een blog die minstens vijftig procent van de wereldbevolking dagelijks in zijn webbalkje intypt. Stiekem is het een onderdeel van Carolinesmode.com, maar voor mij wel het meestbezochte onderdeel. De fragiele Carolina met haar model-off-duty nonchalance weet namelijk foto's te schieten die niet op elk ander blog verschijnen. Alom bekende modeminnaars als Kate Lanphear en hoofdredactrices van internationale Vogues laat ze links liggen. Zelfs tijdens Fashionweek zorgt Carolina voor onbekende kunstenaars, modellen en creatievelingen die eruit springen in plaats van voor de bekende weg. Juist die unieke blik op het modevolk en de kunst of het geluk die hoort bij 'right time, right place' maakt Stockholm Streetstyle tot een fantastische blog. Dagelijks wordt er geupdate, en er zit altijd wel een outfit bij die me inspireert tot het kopen van een maxidress (terwijl ik krap anderhalve meter 'hoog' ben) of torenhoge Spice Girls-hakken (die waar je maximaal vijf minuten op kunt stuntelen). Dat foto's die kracht hebben; bubbels erbij en een kleine proost op Carolina.
Je hebt Stockholm Streetstyle inderdaad al een keer voorbij zien komen. Eventjes kwijlen bij meer fijne combinaties kan
hier
.
Stockholm Streetstyle is probably your most visited streetstyleblog, after the Sartorialist of course. The magic that owner Carolina has to register the most fashionable people alive on this planet without them being some sort of editor of Vogue is amazing. She shows regular people that burst out of the crowd, with a green neon bag or an amazing vintage belt. It isn't hard to look great when you're working for a fashion magazine. It's getting harder when you have to shop with a budget. Small detail: Carolina herself is also someone with a great sense of style. The easy-breezy feeling, the invisible glitters in her eyes, the hippy-bohemian looks, absolutely someone to keep an eye on. Because maybe, someday, she will be the new ELLE editor, mixing her regulars with some Balenciaga.

Stockholm Streetstyle has been featured here before.